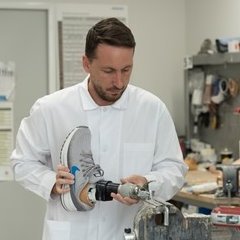 Konstantinos Dimitriou Chronopoulos
Born in Athens in 1984, he grew up in Agia Paraskevi and in his teens he moved to Pallini, where he graduated from High School. In September 2002 he moved to Glasgow for his studies. In 2007 he graduated from Strathclyde University with a professional diploma in Prosthetics and Orthotics and has since started his professional career. He has worked in the Royal National Orthopedic Hospital and the Royal City Hospital of Dublin. He speaks English and has represented the company in conferences in Greece and abroad. He has several certifications in bionic technology and is trained on the CAD/CAM system.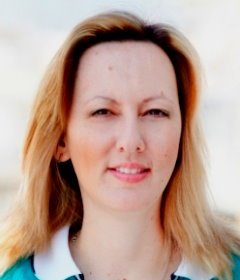 Helen Dimitriou Chronopoulou
She was born in 1979 in Athens and graduated from the 3rd High School of Agia Paraskevi in 1997. She studied at the American College DEREE from where she received the diploma of business consultant by the department of business administration. She had a part-time job in the field of orthopedics from 1998 to 2002 and then undertook the department of imports and supplies. She represented the company in several conferences in Europe. Today, she is married with two children and in the company she is in charge of procurement, financial and administrative issues.