Adjust your socket to your needs (RevoFit2)
RevoFit2 is a new generation of technology designed to provide instant  adjustment of prosthesis or orthosis based on Boa Technology® components.
This mechanism allows the built-in adjustment, making the socket follow the needs of each patient. 
It offers improved fit and comfort, while at the same time it is easy to use and adjust it during the day.
The new RevoFit2 design allows adjustment to all levels of amputation, (upper and lower limbs), as well as to all types of orthoses, with a mechanical advantage:
The construction is simple and easy to learn
Flexible installation
Targeted compression - decompression
With each "click" of the Boa Technology®,  1mm adjustment
Easy operation with one hand
High strength,the mechanical advantage of the Boa Technology® is resistant to repetitive adjustment
Setting on the go
You do not need to remove the prosthesis or clothes to adjust it

Frequent questions
Who is the ideal patient for RevoFit2?
RevoFit2 is suitable for all types of prostheses and orthoses, upper and lower limbs, and for all ages. Not recommended for patients who do not have the ability to wear their prosthesis on their own or who have reduced sensation in their limbs.
What is the weight limit?
It is designed for a maximum user weight of up to 100 kg. However, for patients over 100 kg, we use a second system in the socket to share the weight.
Can RevoFit2 be placed in an existing case?
Because the system is integrated and laminated in the prosthesis case, a new case will have to be constructed.
Is RevoFit2 reimbursed?
RevoFit2 is not reimbursed by any insurance company, however its cost is affordable. We will examine each case individually, in order to inform you about the reimbursements of the socket replacement according to EOPYY.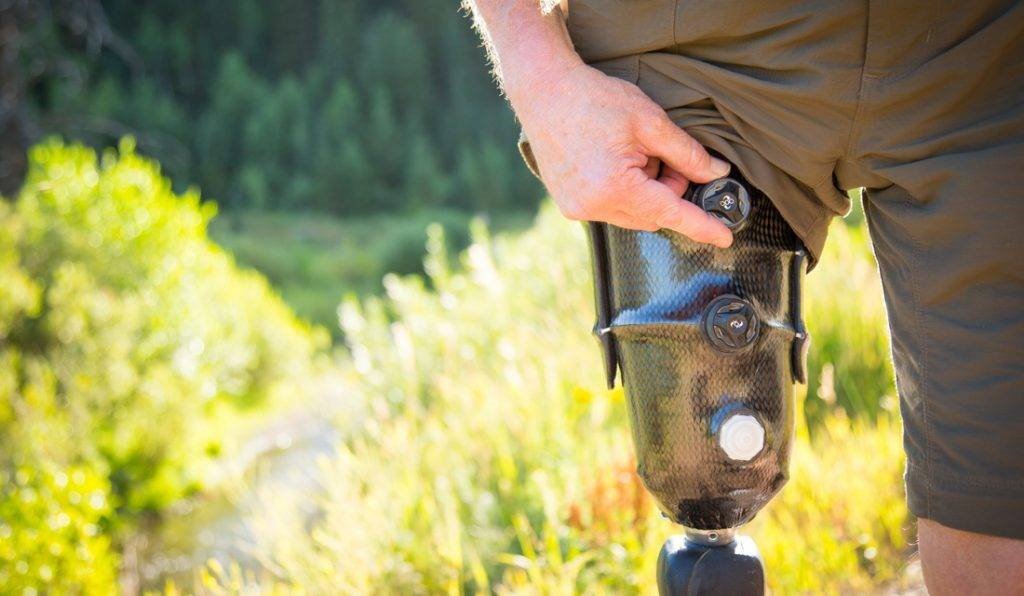 We believe that patients deserve the most comfortable and high performance prostheses and orthoses, while at the same time being easy to use and adjust them.
The prosthetists of our company are fully trained for RevoFit2 by the company Click Medical.
We are at your disposal to answer any of your questions and discuss together the construction of your new socket. To learn more about the new RevoFit2 technology contact us at 210 - 6996220.
"Your body changes, as do your needs, why not your prosthesis?"